Our Startup
Internet of Things
Devices Socially Connected
From Makers, for Makers
Tech Enthusiasts
Technology is in our veins. It enables us to improve life and build a better world.
Visionary
Innovation is fast and we want to speed up and facilitate the adoption of technologies in a lovely way.
Problem Solvers
We are a bunch of engineers and developers that never give up in front of a challenge, transforming it into in an opportunity.
Social
We love tech objects, and we believe we can enhance our experience including them in our social networks.
Our story
In 2013, when Antonio Solinas was observing his wife watering her orchid, he noticed that she was sweetly talking with the plant. So he had the intuition: "What if we could talk with plants and ask them if they are ok with the cures that we are giving them?" And that's how the crazy concept of a connected device able to monitor plants and interact with them in a human way came out.
Luigi Atzori, a long time friend and university classmate of Antonio, and now Professor at the University of Cagliari, had just published an important research on the area of Social Internet of Things, a new communication paradigm where objects are allowed to have their own social networks. When Antonio and Luigi spoke about their respective findings, the idea suddendly wasn't so crazy…
When then Antonio was teaching at the Bologna Business School, he had the chance to bring this concept to his group of students. "Is it possible to create a business and develop a product?" And that's when Antonio met Nicola Siza, student at that time, and the two started to create and validate a business model for a connected pot…
In 2014, Antonio took the concept to the  Kauffman Foundation Startup Weekend Cagliari, a 54-hour weekend event, during which groups of developers, business managers, startup enthusiasts, marketing gurus, graphic artists and more pitch ideas for new startup companies, form teams around those ideas, and work to develop a working prototype, demo, or presentation by Sunday evening. It was here that Antonio met Giuseppe Broccia, a rising star of the Android ecosystem, and Terence Deffenu, a freshly graduate in Electronics Engineering.
It was the beginning of Lifely – Talking Objects.
Lifely won the 1st prize, consisting in a slot in the 
Open Campus Tiscali
 coworking space, with digital advertising services and access to a network of tech experts and entrepreneurs. Lifely also won the special prize of 
Sardegna Ricerche 
(the government agency that promotes research and technology transfer and the development of a knowledge-based local economy), consisting in the activation of services for its development and the definition of a path for the completion and validation of the business plan.
Having defined the Lifely team, we started to fully work on the idea, to develop the first prototypes based on Arduino and build a proper business plan. At the end of the year Lifely won the most important local startup competition, the Start Cup Sardegna, which gave access to the finals of the national Italian Innovation Prize.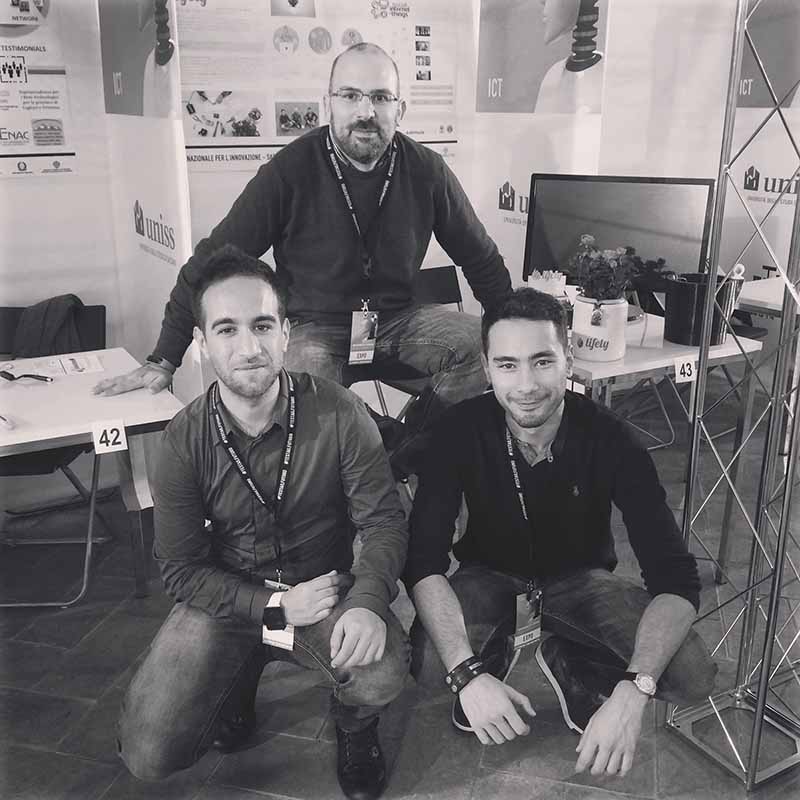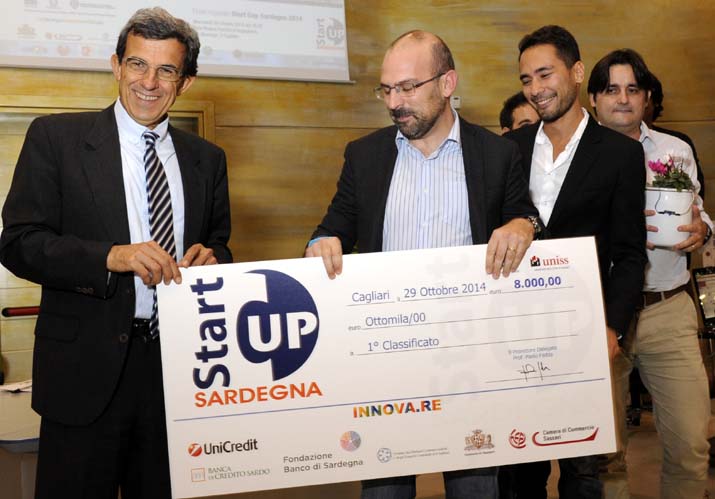 The response was enthusiastic and even if this time we didn't won, we had the chance to talk with investors, VCs and other important players of the national ecosystem…
Lifely was incorporated in 2015 and from that time we continued to gather media's attention, appearing on newspapers, internet blogs, Rai TV (Italy State Television), without disregarding schools, universities, conferences and fairs, where we educated the community to the immense possibilities that technology opens to us and concurrently we listened to the consumer needs, to their feedbacks, discovering that people is more tech-savy than what we thought…
After we developed the software for the connectivity and a plants social network, in 2017 ultimated the design of the electronic circuits and the prototyping of our first product, defined the required partnership and the sales channels to go to market.
Our mission is to enable every maker to build its connected garden and to help every 'wannabe green thumb' to monitor and cure its plants.
Here we present Agrumino! Our story continues…