Agrumino Lemon
The sensor in the open-source version for makers, to start building your smart garden.

Jumper
Activate or deactivate the functions of the circuit thanks to the use of the jumper.

Rechargeable Battery
Powered with a rechargeable battery (LIR2450 3,6 V).

Lifely's sticker
Personalize your Agrumino with our Lifely sticker. 
OTHERS POWER SOURCE FOR AGRUMINO LEMON
Micro USB smartphone charger.
Power supply with dedicated connector max 6v.
Generic Powerbank with micro usb cable.
Extra power supply with mini 5V Solar Panel.
Since 2015 Lifely has been working with the aim of developing applications based on the Social Internet of Things, connected objects that interact with the context using social networks. This attracts the attention of the press, which has brought the company to newspapers, blogs, television, schools, universities, conferences and seminars. In the meantime, Lifely perfects the product thanks to the availability of the makers, and to date it offers two devices capable of monitoring certain parameters of plants / vegetables such as temperature, humidity and brightness: Agrumino Lemon and Agrumino Orange.



Transmission of acquired data with WiFi 2,4 Ghz

Expandability by I2C connector

Environmental Temperature measurement

Soil Moisture measurement



Dedicate connector to watering with a 3.7 V mini pump

ESP8266 chip with 2.4 Ghz Wifi network

Additional power supply from external sources

Two GPIO Extra to connect other sensor.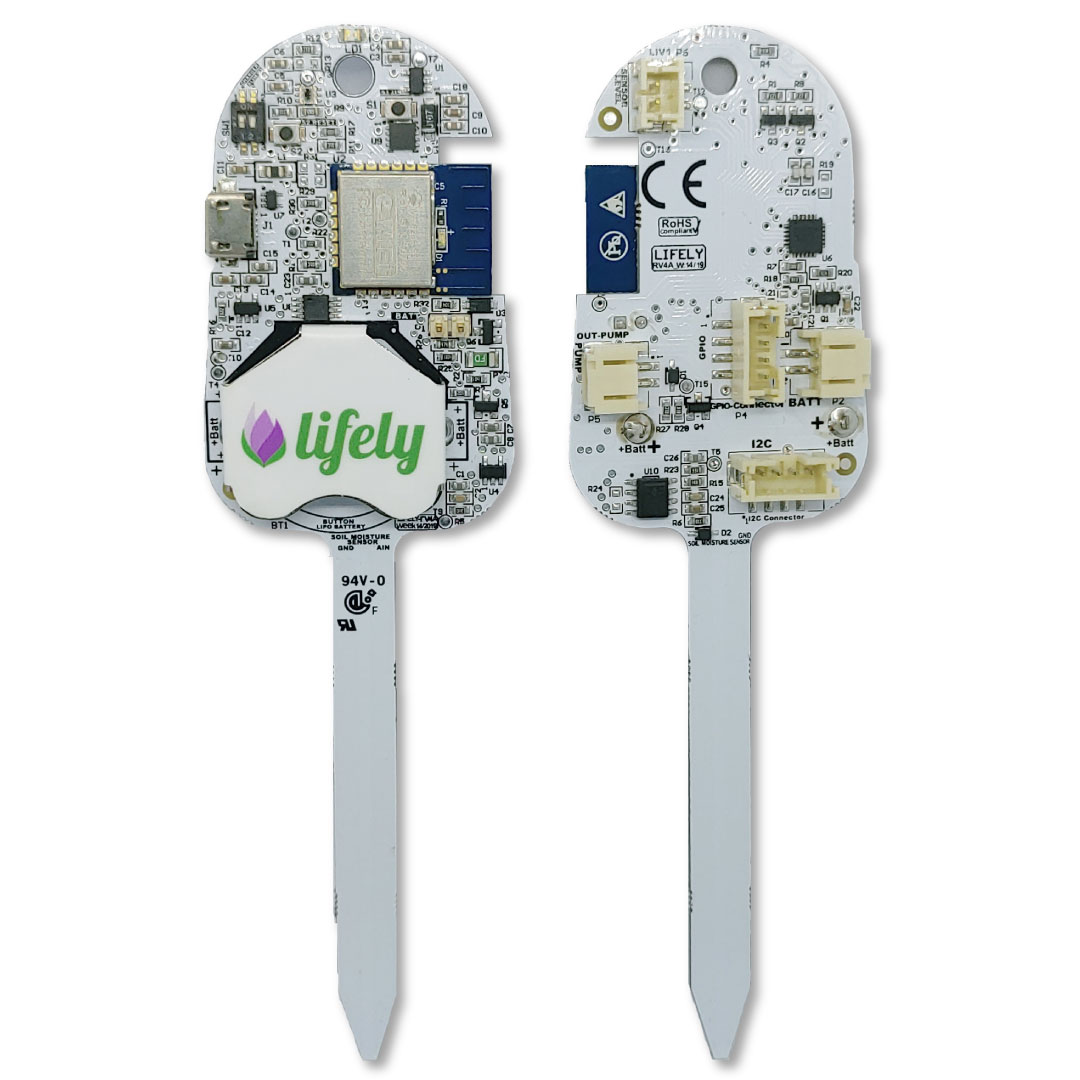 INSTALLATION AND CONFIGURATION
Before using the device, charge the battery and make sure that the jumper located next to the battery is correctly positioned.
If you have any problems with the configuration, please contact support@lifely.cc.